Topogrammiki Surveys specializes in hydrographic and 3D surveying and is composed of a dynamic crew and an integrated project team. Combining expertise and suitable equipment, we provide a wide range of services related to the subject of collection and provision of data required in any phase of projects or works for the Public and Private Sector.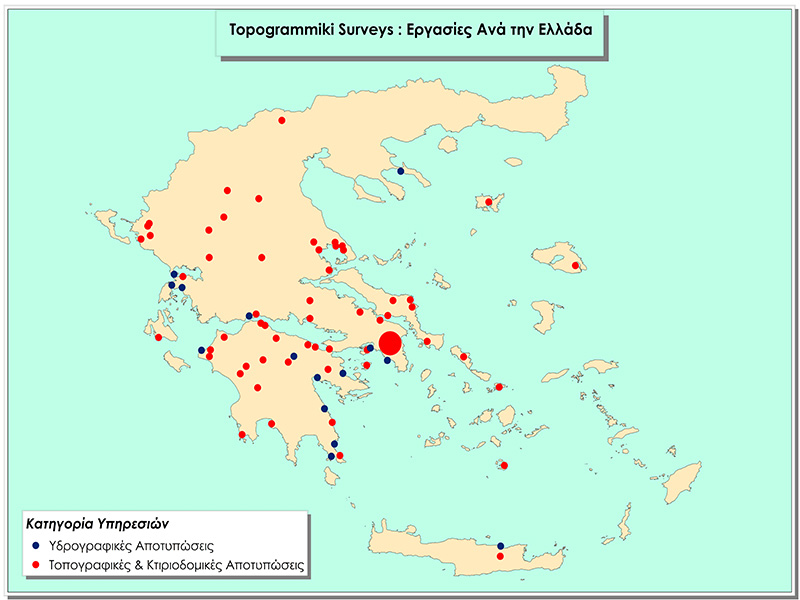 Thanos Athanassiou & Dimitris Argyraki, Rural Survey Engineer NTUA.
He is a member of the Technical Chamber of Greece and has a Design Diploma in Classes 16 and 27.
We undertake:
Hydrography / Υδρογραφικές αποτυπώσεις
Port and Sea Front Shore Measurements

Hydrological Network Lakes & Hydrographs

Hydrologies for Navigation Safety

Impressions using Lateral Scanning Sounder

Underwater Impressions
Land / 3D surveys
Topographical surveys

Building Surveys - BIM

Three-dimensional snapshots
UAV Mapping / Photography
---
E-mail: info@topogrammiki.gr